The One Ocean Hub organised a poster exhibition for COP26 Universities Network' Green Zone Exhibition at Glasgow Science Centre on 12th November 2021. The Hub was one of the 100 exhibitors, 200 events and 11 sponsors taking over the Green Zone space. The exhibition focused on inclusive ocean governance, integrating myriad human relationships with, and knowledge of, the sea. A short film was played throughout the exhibition to communicate the Hub's transdisciplinary research approach in uniting diverse stakeholders, including researchers, civil society, youth and Indigenous Peoples and Local Communities (IPLCs) to promote an inclusive approach to climate change adaptation and mitigation.
The posters highlight the impacts of climate change upon communities and marine ecosystems, as well as impacts on fisheries and the connection of the ocean to human rights. The making of the posters was inspired by the question: 'what if the ocean was a movie poster?'
OUR RESEARCH ON MARINE ECOSYSTEMS INCREASES KNOWLEDGE OF DEEP-SEA SPECIES AND HABITATS TO BETTER UNDERSTAND THEIR ROLE IN MITIGATING CLIMATE CHANGE AND THE IMPACTS CLIMATE CHANGE MAY HAVE UPON THEM.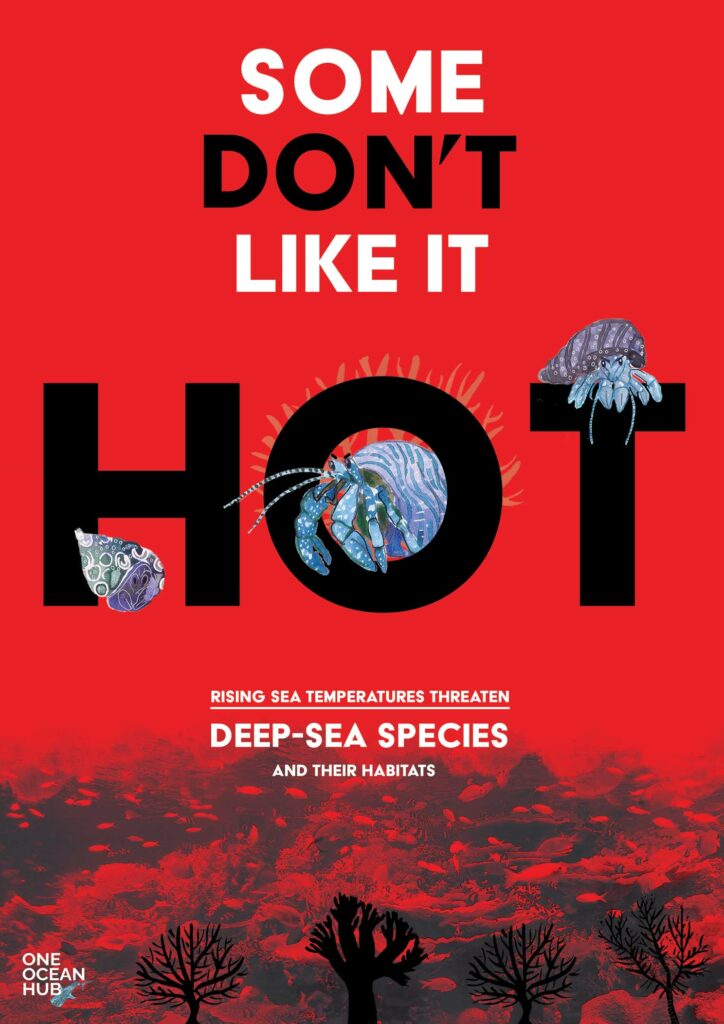 OUR RESEARCH ON FISHERIES EXAMINES THE IMPACT OF CLIMATE CHANGE, OVER-EXPLOITATION, POLLUTION, AND CHANGING OCEAN CONDITIONS ON FISH THAT ARE ESSENTIAL TO COASTAL COMMUNITY LIVELIHOODS.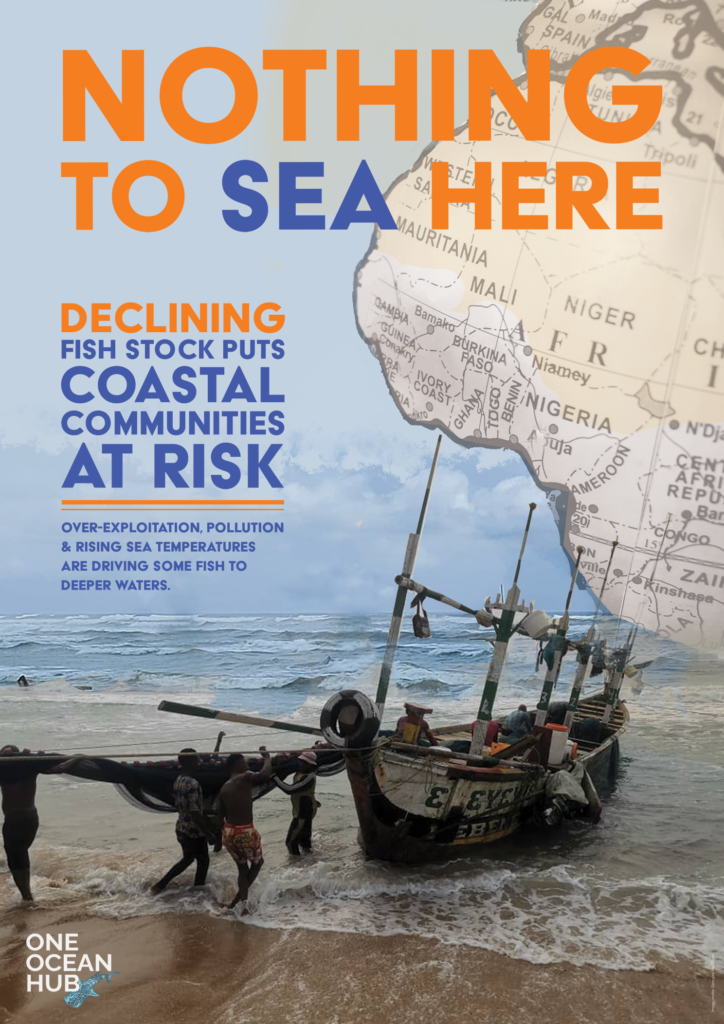 OUR RESEARCH WITH COASTAL COMMUNITIES WHO ARE RELIANT UPON THE OCEAN, LOOKS AT WHAT BARRIERS COMMUNITIES FACE IN TAKING PART IN CLIMATE-ACTION.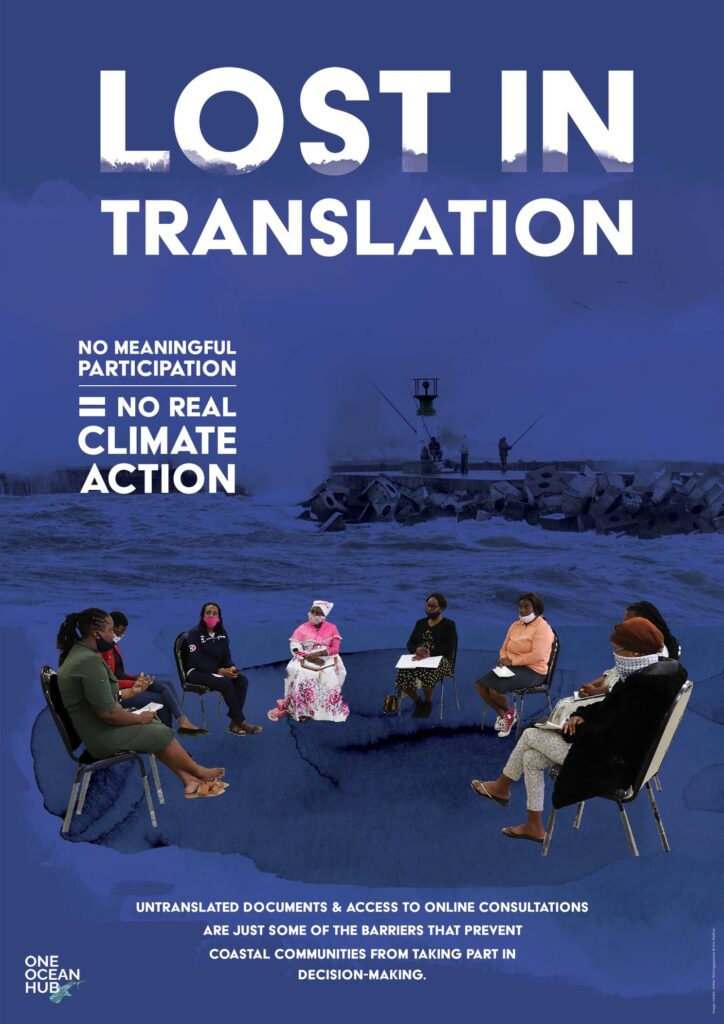 OUR RESEARCH ON HUMAN RIGHTS HIGHLIGHTS THE NEEDS OF CHILDREN AND YOUNG PEOPLE, WOMEN, INDIGENOUS PEOPLES, SMALL-SCALE FISHERS, AND OTHER COMMUNITIES DEPENDENT ON A HEALTHY OCEAN, AMPLIFYING THEIR VOICES IN GLOBAL DIALOGUE.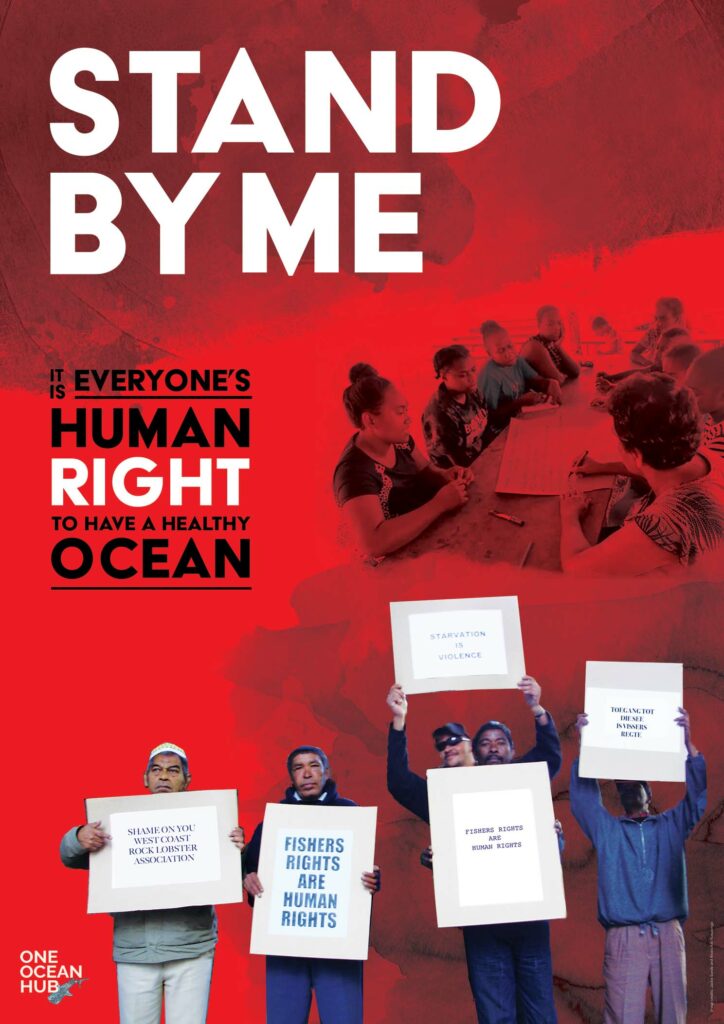 Read more about the Hub's approach to climate change here.
More creative ocean awareness-raising posters have been published here in support of the Ocean Decade.
The posters were created by Sarah Lewis and Laura Merilainen.